Chico California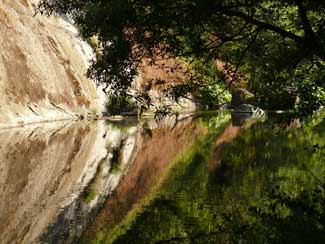 The City of Chico was founded in 1860 by General John Bidwell. The total population of the Chico urban area is 105,080. Chico is located in the Northern Sacramento Valley of California approximately ninety miles north of Sacramento, in Butte County.
Chico maintains an historic downtown, a wide variety of services, and family oriented neighborhoods. Chico is known as a well-managed city that values quality infrastructure and services, and maintains a special sense of community and small-town living as it has developed into a vibrant regional center for business, recreation and cultural activities. There are also many recreational opportunities in and around Chico. Bidwell Park, one of the largest municipally owned parks in the nation (3,670 acres), is the focal point of the City's park system and offers numerous trails for biking, hiking and equestrian use. Chico is also the home of California State University, Chico.
Note: The above information was gleaned from the Official City of Chico Website.